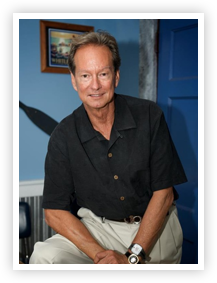 Dr. Jim D. Nored is a general dentist who has been practicing in Crosby for over 10 years. He attended dental school at the University of Texas, Houston, where he graduated with his Doctor of Dental Surgery degree in 1972. He continues his dental education yearly to stay up to date with advances in the dental field and has received advanced training in implant dentistry, periodontics, oral surgery and stem cell transfers. He is a member of the American Dental Association®, the Greater Houston Dental Society and the Texas Dental Association.
As a dentist, Dr. Nored is committed to providing comprehensive, safe, biological, and metal-free general dentistry. He prides himself on his careful consideration of each patient's dental background and goals, and on his long-term attention to detail. Dr. Nored believes there is no shortage of natural cures nor a scarcity of natural health providers and is excited to see the field of dentistry begin to incorporate natural medicines.
In his spare time, Dr. Nored enjoys playing tennis, bicycling, sailing and skiing. He is a survivor of kidney cancer (1995), which he was able to defeat without chemotherapy or radiation treatments.
Dr. Hale McDaniel completed her undergraduate studies at Texas A&M University before attending and graduating from dental school at the University of Oklahoma in 1994. She continues her dental education regularly and is always learning about new dental technology and techniques that can help her serve her patients better. She has also completed an Advanced Education in General Dentistry residency. She is a member of both the American Dental Association® and the Texas Dental Association.
Dr. McDaniel has three daughters. Her eldest daughter is married and currently attending physical therapy school. Her middle daughter is in nursing school, and her youngest daughter just graduated high school. She has been taking excellent care of our patients here in Crosby since August 2017.